he Law Firm of Kenneth Allen Brown
I concentrate in the areas of commercial, corporate, land use and real estate litigation in the state and federal courts. In 1984, I graduated from Columbia College, Columbia University, where I studied Political Science and Economics. In 1987, I graduated, magna cum laude, from New York Law School, where I was 4th in my class, a recipient of a full-tuition merit scholarship, and a Research Editor of the Law Review. While I was a law student, I interned with state and federal judges.
After graduating from law school, I began a two-year position as a Law Clerk to the Honorable Robert D. Potter, Chief Judge of the United States District Court, Western District of North Carolina, located in Charlotte, North Carolina. After completing my federal clerkship in 1989, I returned to New York and worked on numerous complex litigation matters in state and federal courts.
In addition to being admitted to practice before the courts of the State of New York, I am admitted to practice in the United States District Courts for the Southern and Eastern Districts of New York. I am a member of the New York County Lawyers' Association, the Nassau County Bar Association, the Suffolk County Bar Association and the American Bar Association, and its Litigation Section.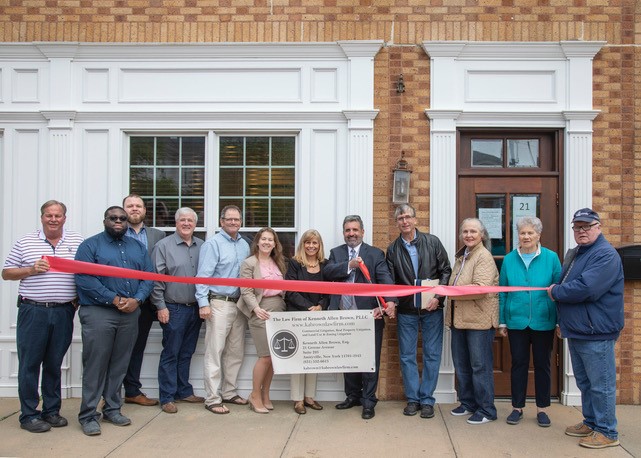 EDUCATION
Legal THE NEW YORK LAW SCHOOL
J.D. June 1987, Magna Cum Laude, 4th in Class of 171; New York Law School Law Review, Research Editor; Awarded 3-Year Full Tuition Academic Merit Scholarship.
College COLUMBIA COLLEGE, COLUMBIA UNIVERSITY
B.A. January 1984, Political Science (with extensive study in Economics); Dean's List 1982-1983; Selected for
XXXVth Student Conference on United States Affairs at U.S.M.A., West Point; Regents Scholarship.
REPRESENTATIVE CASES
McLean-Katter, LLC v. Keegan, 2006 WL 3050878 (E.D.N.Y. Oct. 20, 2006) (denying defendants' motion to stay federal action pending conclusion of related state court CPLR Article 78 special proceedings);
Fair Housing in Huntington Committee Inc. v Town of Huntington, N.Y., 316 F.3d 357 (2d Cir. 2003)(affirming district court's denial of motion for a preliminary injunction against defendants under the Fair Housing Act and other federal statutes);
Leventhal v. New Valley Corp., 1992 WL 15989 (S.D.N.Y. Jan. 17, 1992) (granting partial summary judgment on contract);
Applebaum v. Village of Great Neck Bd. of Appeals, 138 A.D.3d 830, 28 N.Y.S.3d 459 (2d Dep't 2016) (dismissing CPLR Article 78 special proceeding challenging site plan approval and variances granted by zoning board);
Harriton v. Doft, 94 A.D.3d 815, 941 N.Y.S.2d 693 (2d Dep't 2012) (enforcing easement rights providing bay access);
Arrandale Civic Ass'nv. Zoning Bd. of Appeals of Village of Great Neck, 27 A.D.3d 732, 812 N.Y.S.2d 133 (2d Dep't 2006)(affirming dismissal of CPLR Article 78 special proceeding challenging variances);
Cortland, LLC v. Zoning Bd. of Appeals of Village of Roslyn Estates, 21 A.D.3d 371, 800 N.Y.S.2d 35 (2d Dep't 2005) (affirming dismissal of CPLR Article 78 special proceeding seeking to overturn denial of variances); and
Long Island Diagnostic v. Stony Brook Diagnostic Assocs., 286 A.D.2d 320, 728 N.Y.S.2d 781 (2d Dep't 2001) (dismissing multi-million-dollar claims based upon plaintiff's purging of billing databases and spoliation of evidence).
ADMISSIONS
State of New York (Second Judicial Department) since June 1988
United States District Court for the Eastern District of NY, since June 1990
United States District Court for the Southern District of NY,  since June 1990
ORGANIZATIONS
Member of New York State Bar Association
Member of Suffolk County Bar Association
Officer of Suffolk Academy of Law since 2017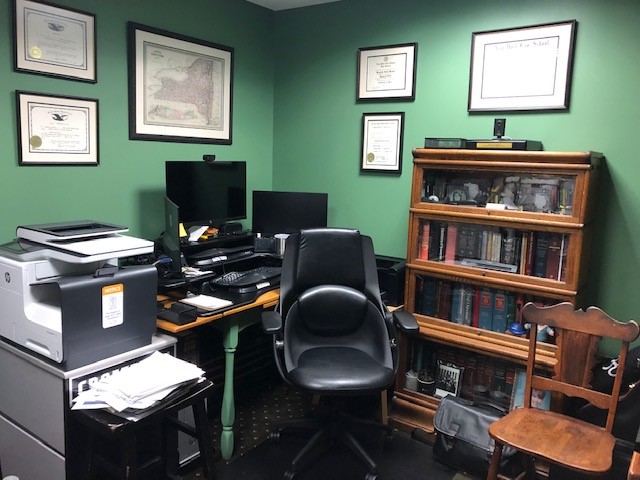 MY PRACTICE AREAS
Commercial Litigation
Claritas est etiam processus dynamicus, qui sequitur mutationem consuetudium lectorum.
Real Estate/Property Litigation

Land Use & Zoning Litigation